Eddie knows that, "You never get a second chance to make a good first impression."   For his first date with Michelle he washed and waxed the car and wore his best jeans.  When they stopped by their favorite quick service restaurant to order something along the way the images on the digital menu boards of the plump and juicy burger and crisp fries with steam rising off them really piqued their appetites.  The food did not disappoint, and their first date was off to a spectacular start.  Eddie and the restaurant had made great first impressions.  He and Michelle would go out again soon, and be back to this great place to eat.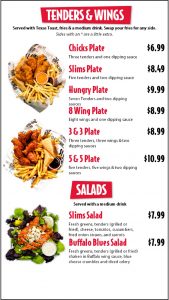 INDOOR DIGITAL MENU BOARD BY DELPHI DISPLAY SYSTEMS
According to a study in first impressions by Princeton University psychologists Janine Willis and Alexander Todorov, all it takes is a tenth of a second to form an impression.  Eddie took the time to present himself well for his date with Michelle. In creating successful relationships, appearance affects the outcome of whether we end up liking something or not.  Likewise, products and services need to make a great overall first impression to be successful in generating repeat customers.
QSR and Fast-Casual Restaurants have only a few short moments to make an impact and influence the buying behavior of a customer. Engaging with customers is fundamental to build a good first impression and the most valuable asset of all: repeat customers. Although employees are trained to be knowledgeable and answer any questions that may arise, digital signage can alleviate many customer concerns without taking up the employee's valuable time. Digital menu boards are a great way to enhance the customer experience and enrich a restaurant's first impression while offering many great benefits.
SIX BENEFITS OF DIGITAL MENU BOARDS:
1. Video and animation – Bring food to life!  Imagine steam coming off a piping hot entrée, condensation running down the cup of an ice-cold beverage, or sauce dripping onto a bottomless basket of fries. Moving visual images can be effective for drawing attention to specials, Limited Time Offers (LTO)s, etc. but proceed with caution. This feature should be used sparingly so as not to distract and confuse the customer, thereby impacting speed of service.
2. Dynamically cross-sell and upsell –Messages have an increased effect on a customer's buying decisions when they are shown at the point-of-sale. Automatically display items based on what customers are ordering. Take advantage of numerous upselling opportunities and increase sales of high margin items.
3. Decrease printing costs – trim spending by eliminating the need for repetitive printing and setup costs of traditional static menus. Save money on shipping costs of paper signage and back-lit boards as well as employee time spent replacing the signage.
4. Highlight menu items that matter most – tailor the menu board to show different food items automatically according to any time of day (breakfast, lunch, dinner, after school, weekends, late night, etc.) and boost the success of promotional offerings, and even seasonal items.
5. Quickly update info in real-time – changing prices is as easy as the click of a mouse. Promptly adjust to market rate fluctuations in food prices and supply changes. Are your calorie counts right? Update nutritional information effortlessly. Menu management tools allow you to make updates remotely and for multiple locations with a single click.
6. Speed ordering by providing the right details – Ease frustrations by delivering aesthetically pleasing content to customers while waiting in line to order. High definition images and brightly colored layouts on flat screen systems can provide customers with greetings, special offers, up-sells, and everything they need to know while they are standing in line!
Digital menus offer the opportunity to sell items much more effectively than a static menu board, and Delphi Display Systems brings the knowledge of how subtle differences can make a big impact.
The Insight Engage® software application is part of Delphi's full line of digital menu board products, and does more than display your menu, it drives sales. Through Engage, users have the option to manage and create content themselves or utilize Delphi's professional services to assist them. Either way, it's easy to add new items, change prices or photos, and it can all be done remotely.