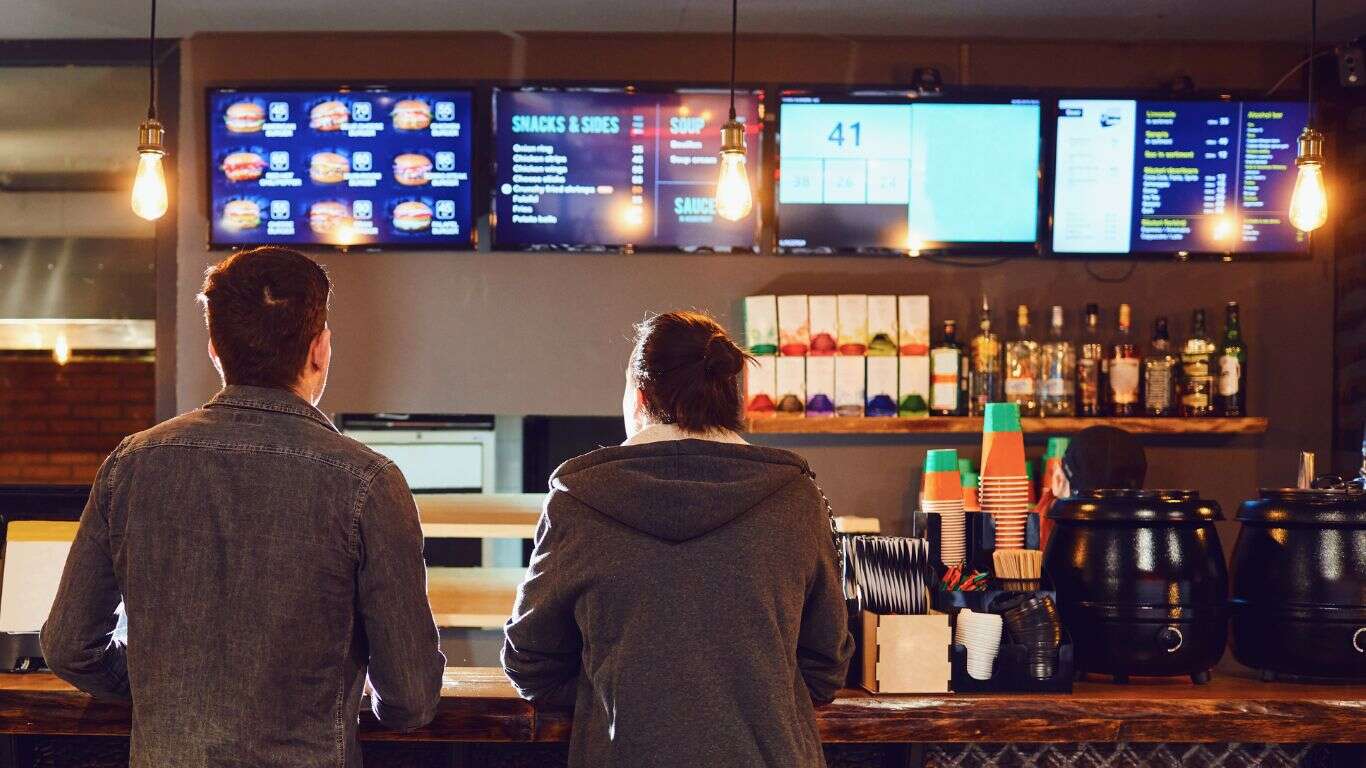 FAST CASUALS AND THE DIGITAL MENU MOVEMENT – WHY THESE TWO GO HAND IN HAND
Fast Casual eateries have taken the country by storm since the 2000's. The average weekend warrior commonly scrolls his/her phone for local dining that ranges from gourmet burgers to street noodles. With our largest generation to date as fast casual's main customer, this cross-over dining platform is here to stay.
The main reason Fast Casual restaurants are currently booming may be due to their innate ability to connect with their customer base. But what exactly does that entail?
THE FAST-CASUAL CONCEPT UNDERSTANDS THAT:
almost half its customers prefer to pay for orders on their mobile devices,
most of its customers are in their 30's and 40's and on their lunch breaks, and
most of its customers are especially interested in unique experiences along with better-quality ingredients and sustainably sourced food.
These understandings pair extremely well with digital displays.
FOR THE TIME-CONSCIOUS EMPLOYEE ON LUNCH BREAK,
a digital menu is quick to captivate and guide him/her in making a smart meal decision fast. With a bright, clutter-free menu board that shows every option available, customers can make up their minds before reaching the register, lowering line times and boosting operational efficiency. This is a huge selling point for both the customer on the clock as well as the restaurant leveraging digital signage to boost efficiency.
TO THE MILLENNIALS WITH THEIR PHONES ALWAYS ON HAND (LITERALLY,)
switching focus from smartphones to digital displays is a preferred and easy adjustment on the eyes, compared to static signage. Moreover, digital menus may be the only thing powerful enough to drag people's eyes away from their smartphones. Understanding how powerful digital screens are to customers, and using that power via digital menu boards, is proving extremely profitable for all of these trendy fast casuals.
AS FOR THE EXPERIENCE-DRIVEN CONSUMER,
digital signage immediately creates a current, personalized, and digitized atmosphere—something highly sought-after for many customers that use their smartphones in lunchtime decision making. In fact, three out of four customers will view a restaurant's menu on their smartphone before going there, meaning that digital engagement is already involved before the customer steps foot into the establishment. Once that customer arrives, a digital menu board is a friendly sight: all menu items are displayed in a vibrant and eye-pleasing manner with social media tags, store information (like ethical sourcing or nutrition,) and promotions. That digital consistency comforts customers doing research on their smartphones and earns big bonus points for continuing that connected engagement/communication.
Fast casuals continue to explode in popularity with the restaurant industry, mainly because its customers happen to be the largest customer base. To add on, each of their customers share most of, if not all of these characteristics. Not only is the usual fast casual customer time-conscious, but he/she is addicted to smartphones and digital signage and wants new experiences with the amount of time allotted.