Increase Engagement
When it comes to learning environments, most experts agree that the more engaging the better. That's why our interactive smart kiosks are perfect for a variety of learning applications, particularly with optional features like motion tracking enabled.
Cloud Publishing
Whether cafeteria menus, football game schedules, or other types of announcements, the ability to publish seamlessly from the cloud to digital displays around the school, or segment what goes to each individual board, is invaluable in ensuring consistency.
Emergency Signage
It's an unfortunate reality of the times we live in that rapidly disseminating emergency notifications and instructions simultaneously across campus may become necessary. Digital signage is perfect for this purpose and can provide updates in real-time.
Whether for a high school, elementary school, community college, university or private institution, engaging students, faculty, staff and visitors on a daily basis with timely and targeted information is now mission critical. Digitally connected campuses convey a high-tech, contemporary feel that is important in attracting potential students.
Delphi Display Systems' Insight Engage® cloud based digital signage content management system empowers educational institutions to connect with all these groups in a powerful new way.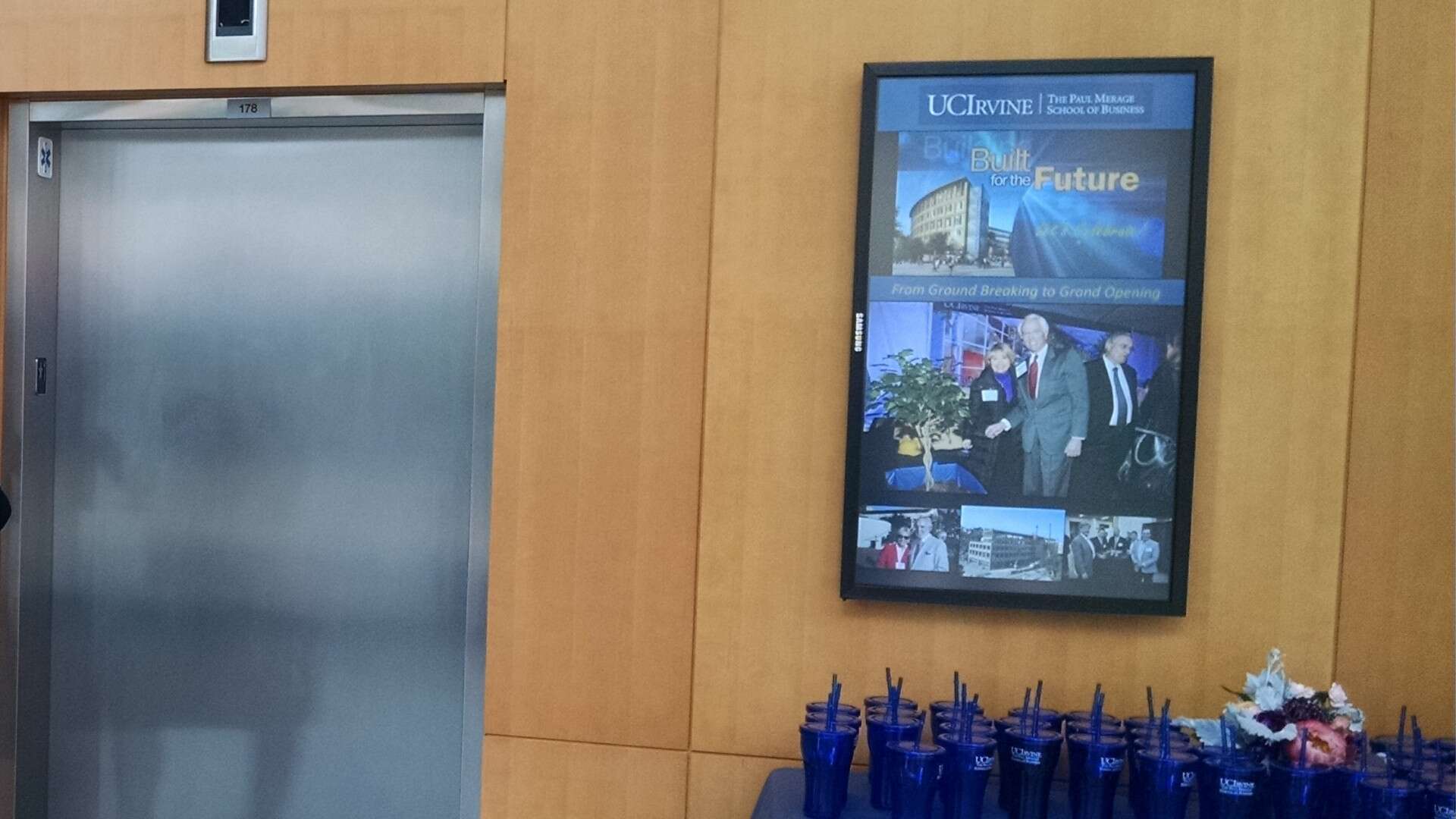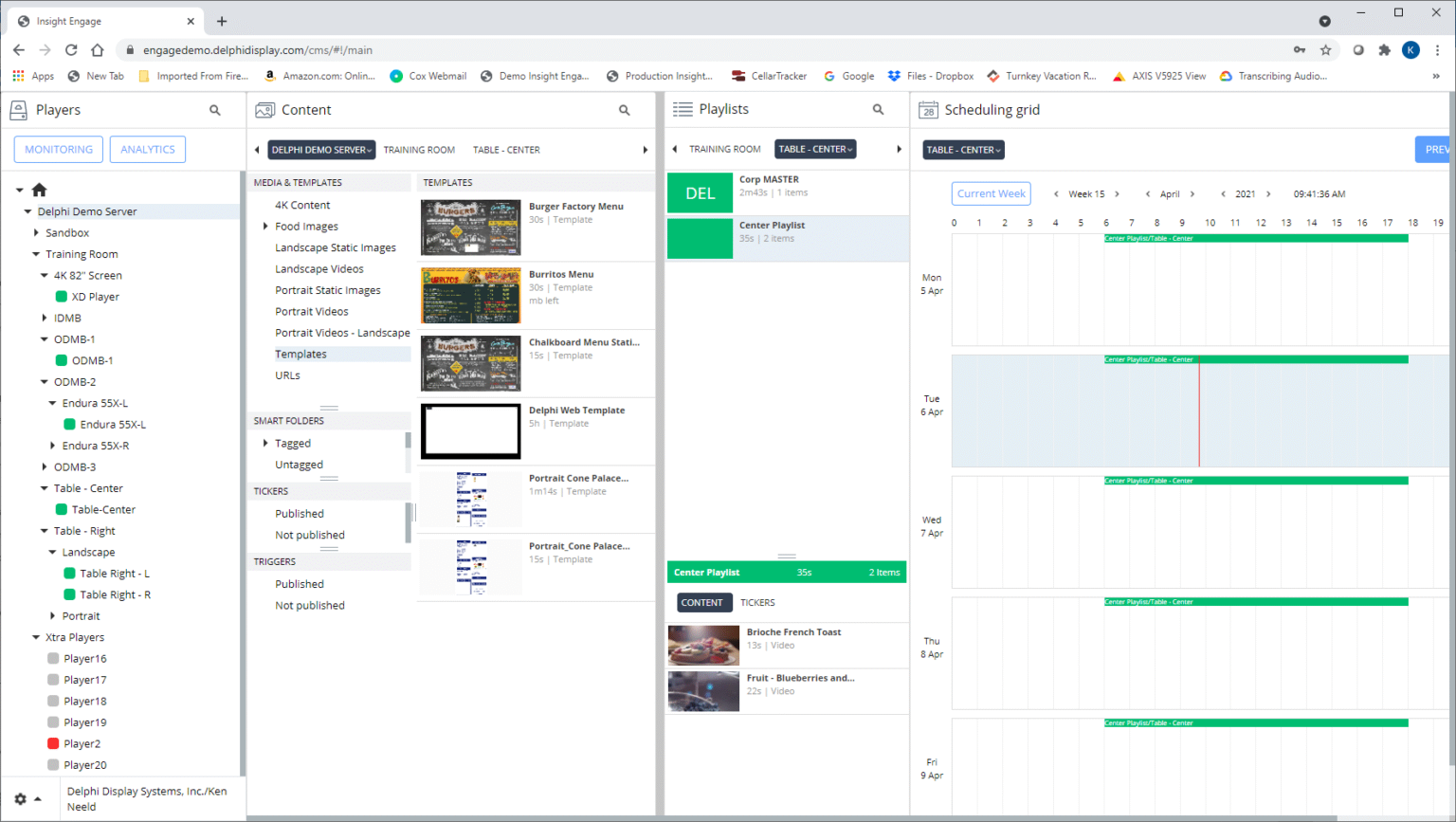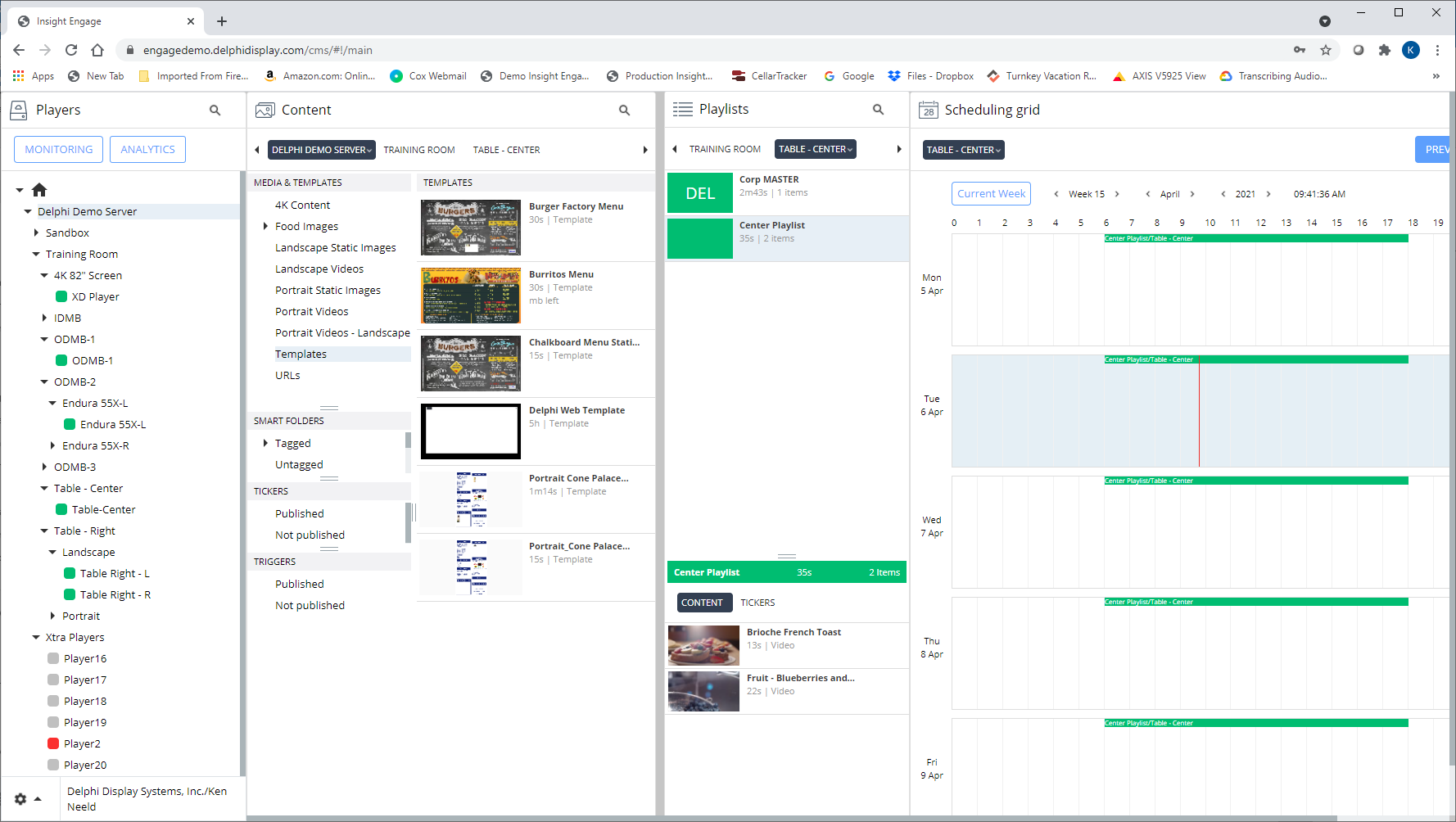 Delphi's Insight Engage® platform enables departments, staff, and student groups to easily contribute to and publish to a campus-wide network from any web enabled device via the cloud. Information can include news and announcements, class schedules, conference programs, sports standings, campus life, as well as time and weather.
In addition, Delphi can develop a campus-wide Wayfinding system to improve traffic flow by helping students and visitors to better navigate large campuses.
Of educational institutions already use digital signage
Of students say video aids in their learning process
Of universities see digital signage as crucial for communication