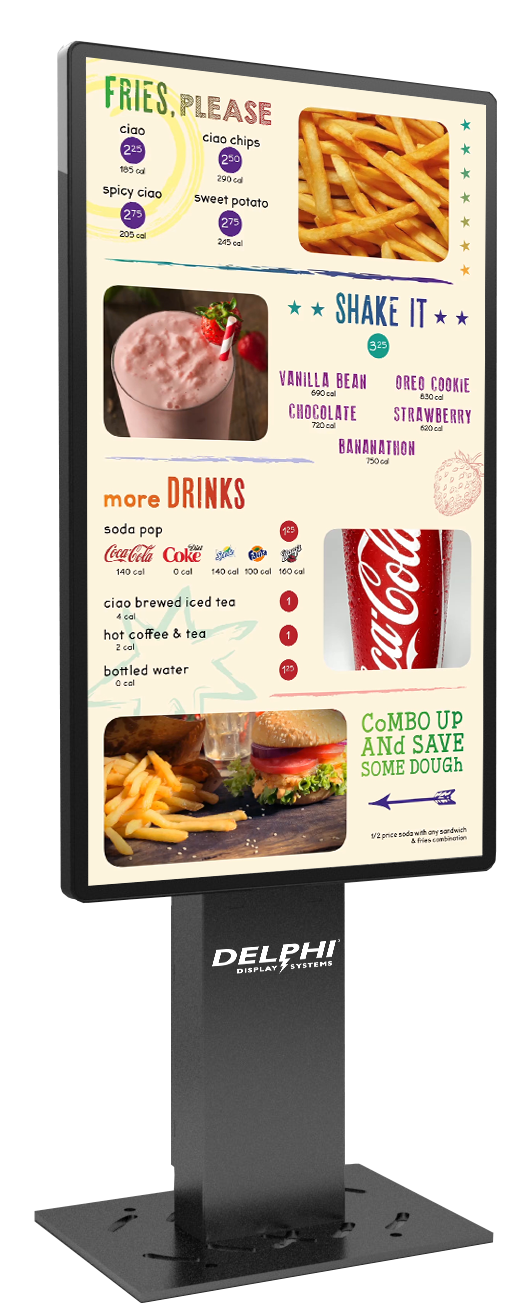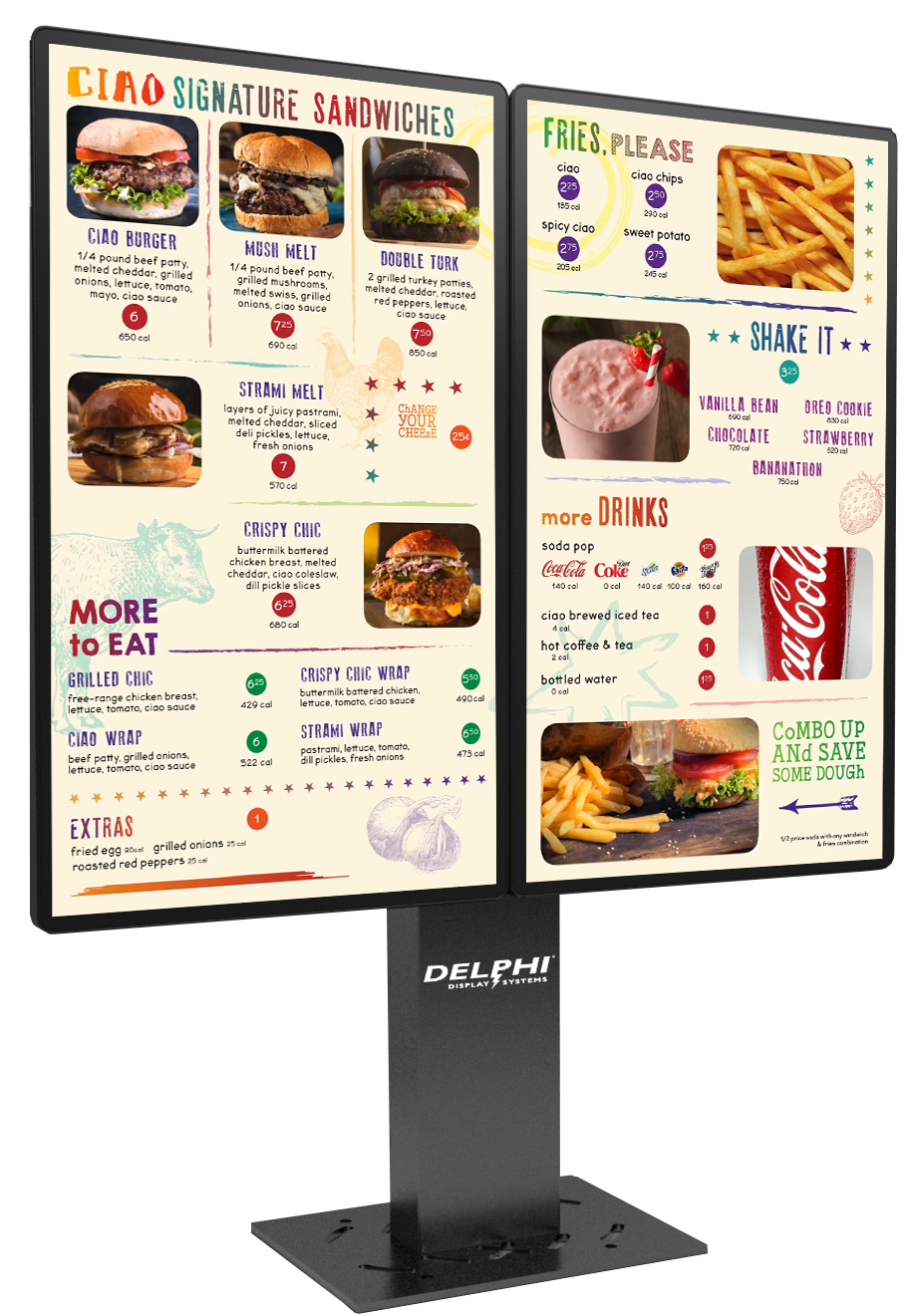 Visual Engagement
Delphi provides a wide variety of digital signage solutions, from drive thru outdoor digital menu boards to information displays for education, transportation and retail applications. Our unique solutions serve businesses seeking to increase engagement with their end customers. Business Intelligence
Delphi's business intelligence solutions provide real-time and actionable data that is collected from our drive-thru timing, order confirmation and digital menu platforms – which is aggregated in the cloud to provide analytics, reporting and valuable insights into key performance metrics at the enterprise level. Content Creative Design
Your digital menu boards should reflect and promote your brand, culture and menu. We offer expert content creative services to assist you with the design, layout and theme of your digital menu boards. Our content creative team has years of experience in designing digital menus across a wide variety of concepts, menus and styles. Custom Development
Many customers require customized solutions to solve problems within their specific businesses. From custom hardware display solutions to complex software integration to 3rd party systems, our talented engineering teams are experts at solving the most complex technology solutions.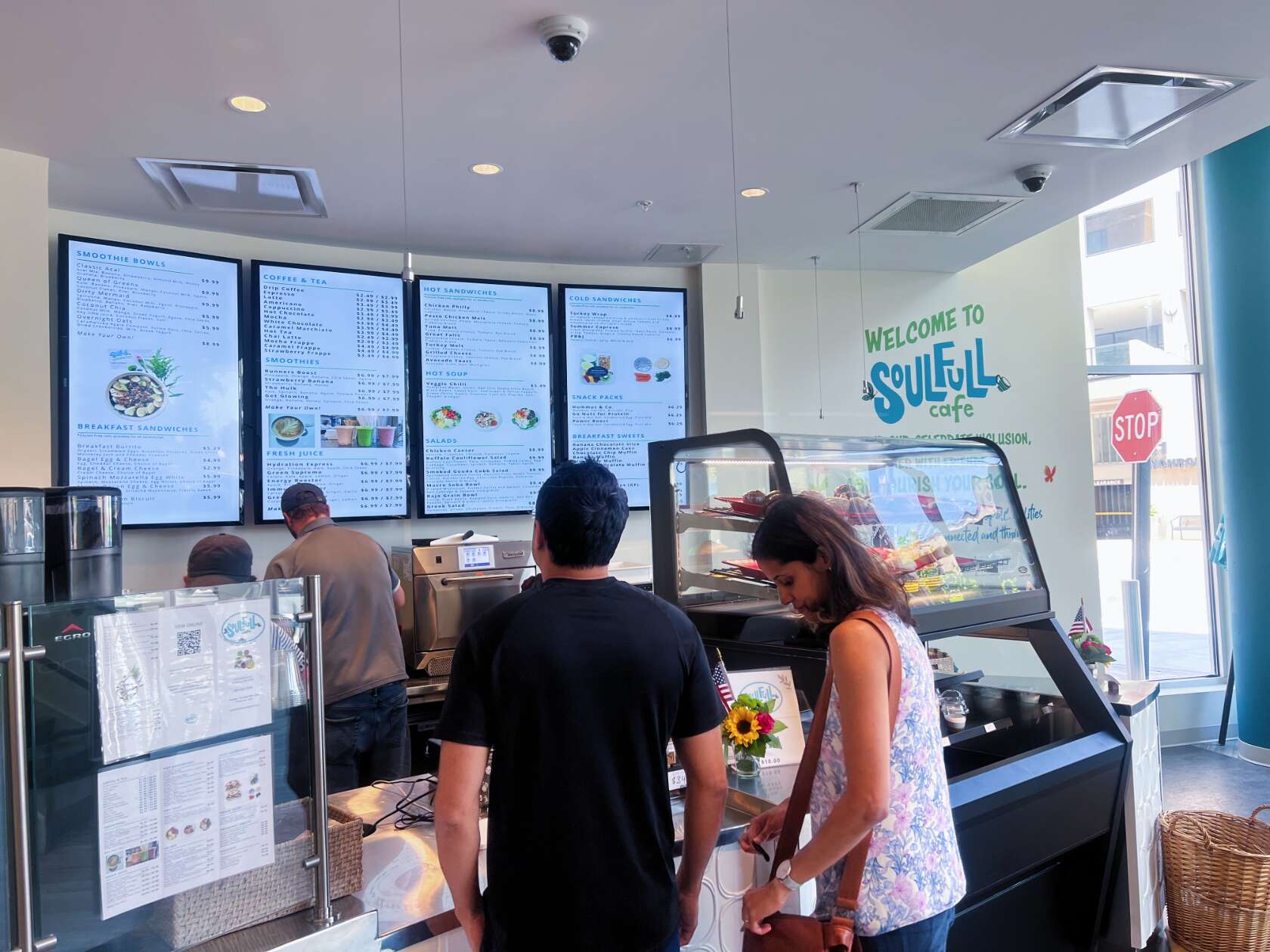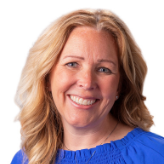 Delphi provided EXCEPTIONAL customer service every step of the way! We received comprehensive descriptions of equipment, quick responses to emails and accurate bids. To top everything off, Delphi coordinated and designed of our menu boards! They look absolutely amazing! There is a big investment involved in digital menu boards. Delphi was worth every penny. Highly recommend if you want excellent service, solid equipment and appealing design.
Co-founder / Owner at Soulfull Café
Esterlee Molyneux
Digital Menu Boards
Delphi's Insight Engage® cloud based content management system software allows you to create simple to highly complex and dynamic menu content from any web enabled device. Our customizable and engaging digital menu solutions are cost effective, reliable and bright enough to be seen in bright indoor conditions or in direct sunlight in the harshest outdoor conditions.
Professional Services
As part of our total solutions offering, we provide a full suite of professional services to assist our customers from initial concept design through implementation. Services include drive thru design consulting, digital menu content creative design, installation and on-site support services.
Drive-Thru Timing
Delphi's Insight Track® enterprise class drive-thru timing system is designed to monitor a variety of speed of service performance metrics to give you the insights you need to make quick decisions to improve performance and throughput – ultimately increasing profitability. View data across the enterprise with Score™ performance ranking leaderboard and Track.BI™ business intelligence dashboard.
Order Confirmation
Since 1995, leading QSR brands have trusted Delphi's Endura® line of order confirmation system to improve accuracy and speed of service in their drive thrus. Powered by our Insight Verify® software, the system can interface to all common Point of Sale systems. Our displays are the most reliable in the industry and are backed by the longest warranty available.
Interactive Smart Kiosks
Increase customer engagement through the strategic implementation of interactive smart kiosks for a variety of tasks like self-service ordering, wayfinding, ticketing, and more.
Drive-Through Communication
We offer the best headsets on the market. We enhance your communication so your orders can be taken and processed quickly and efficiently, leading to more customers served.
Custom Display Solutions
Whether you're looking for custom software or hardware, our experienced team of engineers will work with you to create the custom solution you're envisioning.
Digital Signage
From 4k video display walls to more modest indoor and outdoor promotional displays, Delphi's wide range of digital signage is sure to have the solution you're looking for.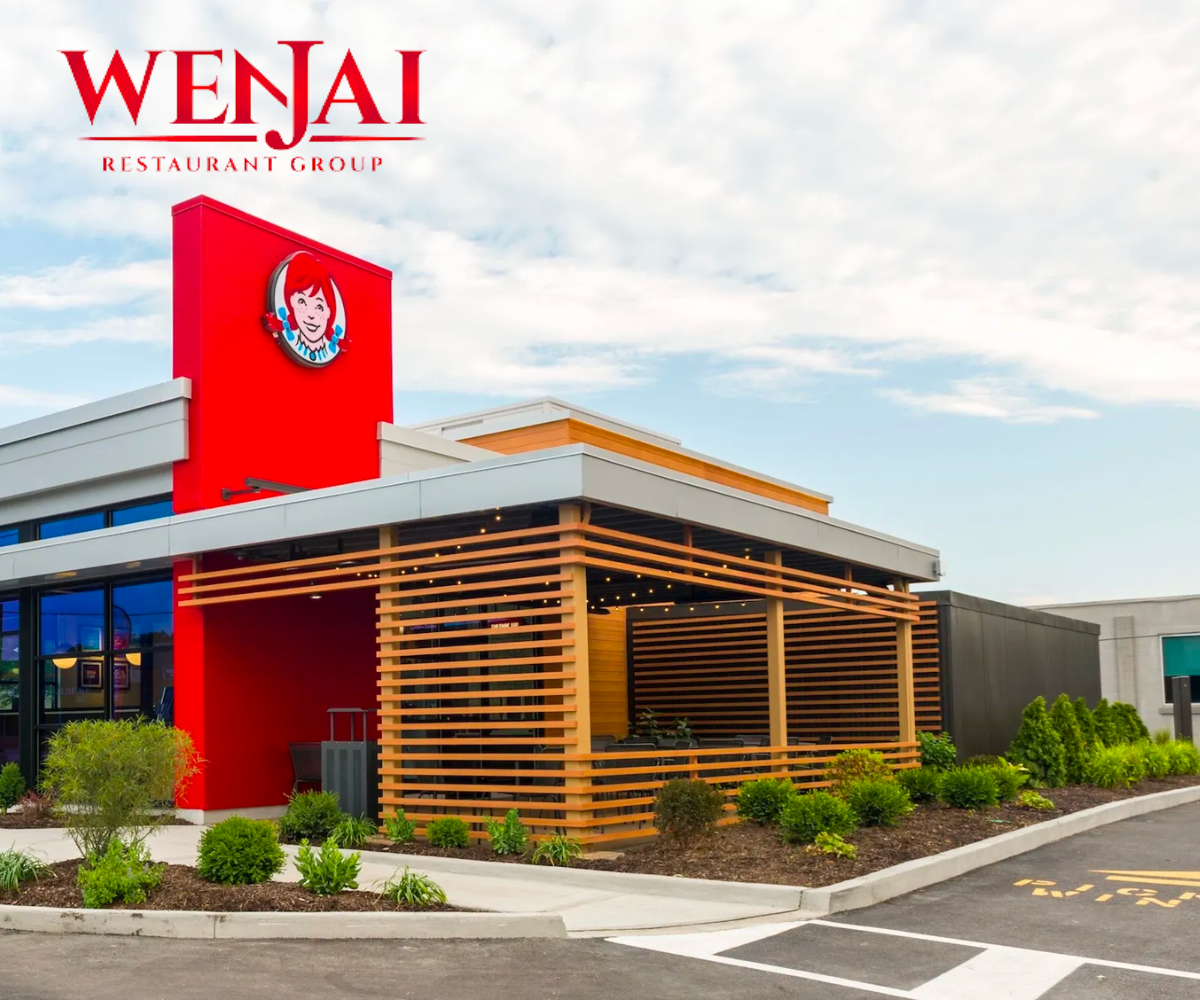 Case Study
Wen JAI Reduced Drive-Thru Wait Time, Increased Order Accuracy, and Improved Sales
Delphi Display Systems, despite COVID-Lock Down, was able to procure and deliver the necessary Outside Order Confirmation systems to our restaurants, when needed most. Using these state-of-the-art OCDs, we were able to operate our drive-thru windows, improve order accuracy, promote new products, increase our ticket average, while maintaining low speed of service throughput. This presented us with the edge to better serve our customers and boost revenue.
360°
Whether you're looking for an indoor or outdoor solution, menu boards, promotional displays, or even full 4k video walls, our 360° approach to providing solutions to the QSR industry means we have it all. We even offer design and cloud-hosting services as well.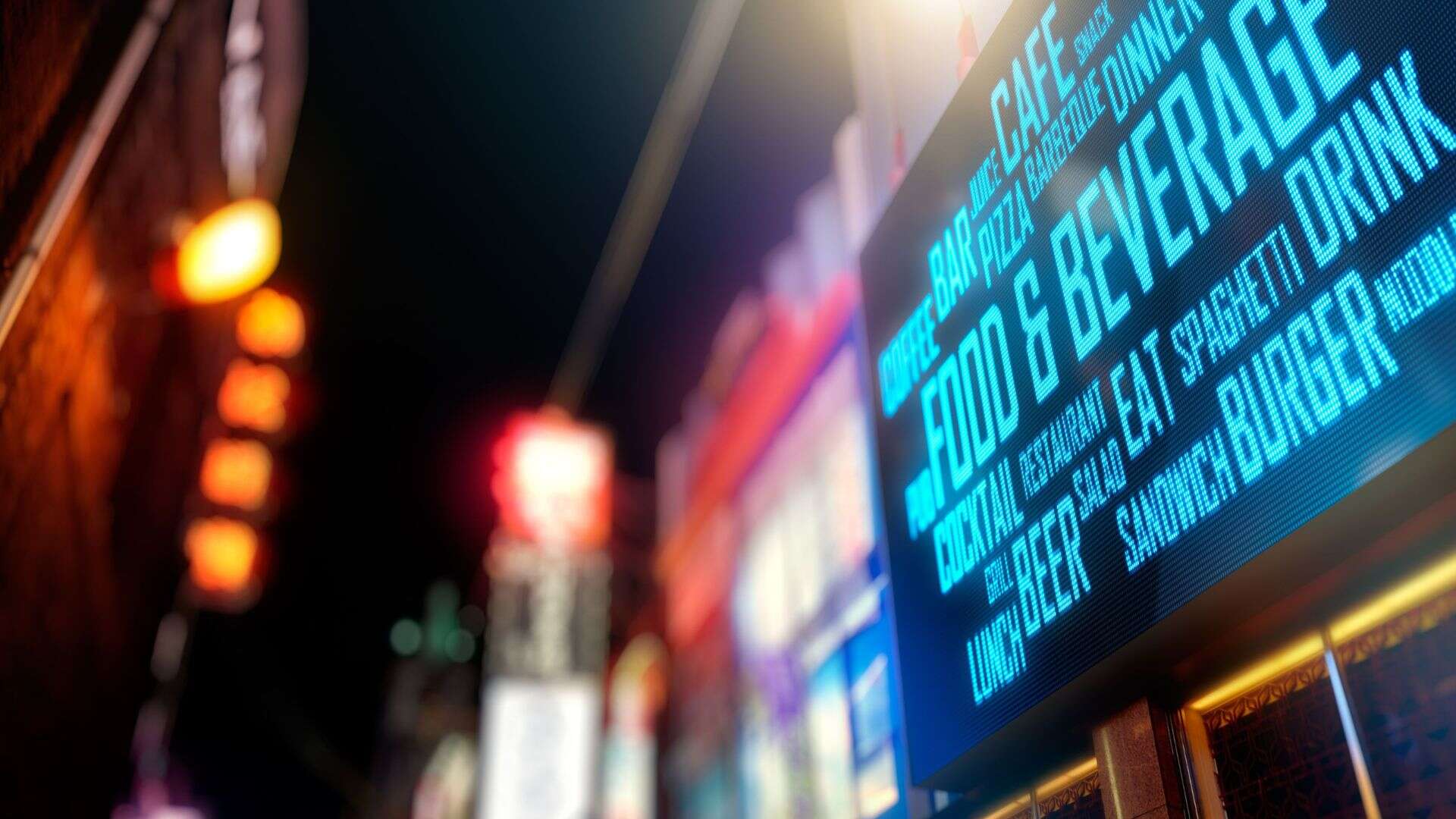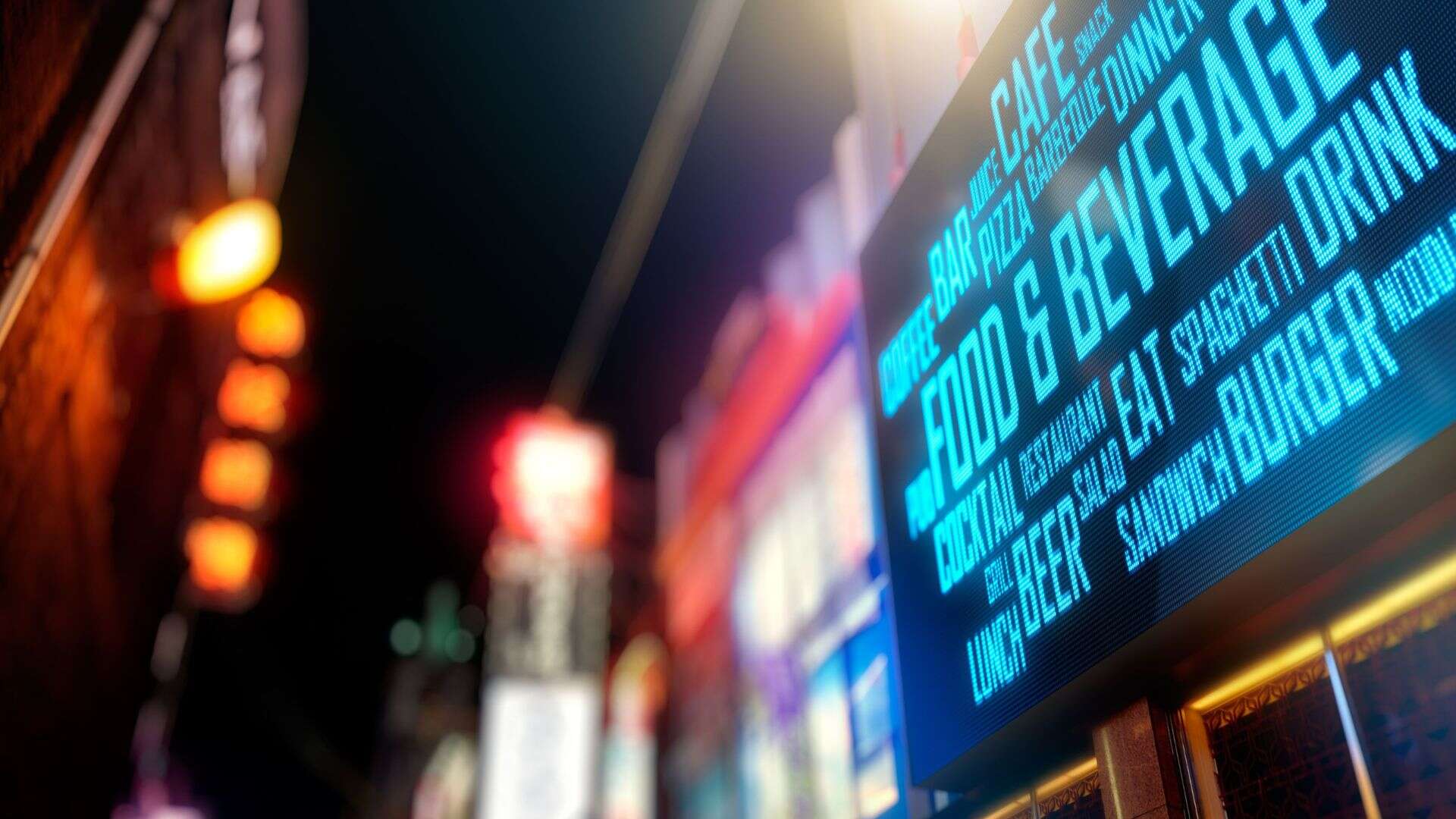 360°
Whether you're looking for an indoor or outdoor solution, menu boards, promotional displays, or even full 4k video walls, our 360° approach to providing solutions to the QSR industry means we have it all. We even offer design and cloud-hosting services as well.
QSR Business Comes From Their Drive-thru
Higher Employee Productivity Results
Enhanced Students Learning Process