Wen JAI owns and operates 73 Wendy's restaurants in Florida, Georgia, New Mexico, South Carolina, Tennessee, and Texas. Our mission is to follow "The Wendy's Way" with our stakeholders and also remain true to our values. We strive to be leaders in the Wendy's franchise community by delivering an exceptional experience of quality, service and cleanliness to our customers through our professional, friendly and continually developed staff and being engaged contributors to our communities.
COVID-19 has created significant challenges to Operations, such as:
Food safety
Dine-in and Drive-thru
Employee recruitment and retention
Supply chain disruptions
Equipment availability and delivery
Wen JAI implemented several initiatives and partnered up with vendors, to address these challenges, by:
Extending restaurant hours
Improving speed of service at drive-thru windows
Promoting breakfast and late-night sales
Deploying contactless payments
Offering Mobile app ordering
Providing home delivery service
Valuable vendors, such as Delphi Display Systems, despite COVID-Lock Down, was able to procure and deliver the necessary Outside Order Confirmation systems to our restaurants, when needed most. Using these state-of-the-art OCDs, we were able to operate our drive-thru windows, improve order accuracy, promote new products, increase our ticket average, while maintaining low speed of service throughput.
This presented us with the edge to better serve our customers and boost revenue.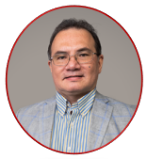 Vice President of IT Wen JAI Restaurant Group
The company focuses on its 90% + RULES:
100% of the restaurants will achieve a 90% score on RESTAURANTS EVALUATIONS
100% of the restaurants will have 5-STAR MANAGERS
90% of the restaurants will yield 10%+ EBITDA
100% of the restaurants will be REMODELED to IA by 2024
100% of the restaurants will have at least one COMMUNITY INITIATIVE per year within the markets we operate.