Delphi Display Systems provides technology solutions across a wide variety of industries, from food service and retail to education and corporate. Our solutions provide lasting visual engagement for customers, and actionable business intelligence for store, franchise, and corporate owners.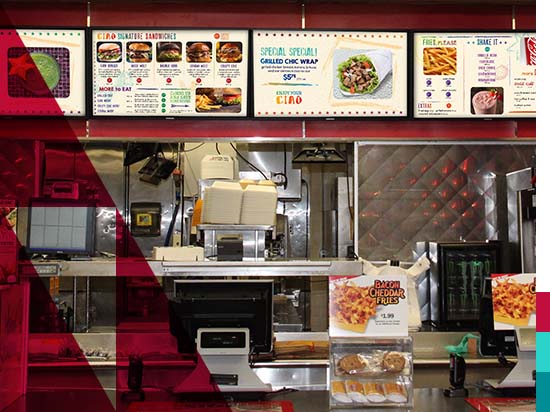 QUICK SERVICE RESTAURANTS (QSR)
Leading Quick Service Restaurants use our technology to improve profits at their drive-thru, achieve crew member goals, further their brand image, and more. We supply indoor and outdoor digital menu boards, order confirmation systems, drive-thru timers, headsets, and our Insight Software Suite that integrates all of these technologies under one cloud based platform, providing enterprise wide visibility and reporting coupled with actionable business intelligence.
CORPORATE
Corporations of all sizes have realized the benefits of using Delphi's Insight Engage® cloud-based digital signage content management system to provide corporate-campus wide communications for employees, customers and partners. Delphi can provide a solution that is customized to your needs to improve your business communications, drive key initiatives, and amplify company messaging, both internally and externally. Our corporate clients work closely with our creative and analytical development teams to create solutions that integrate into their overall culture.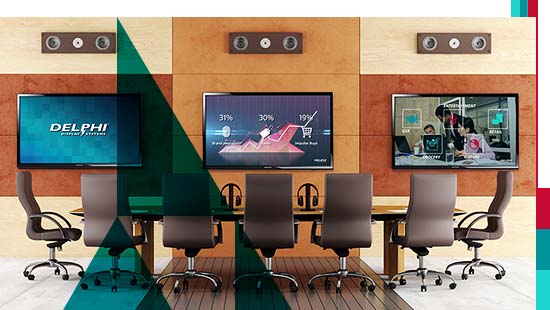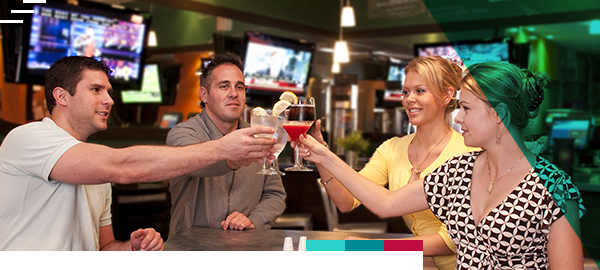 ENTERTAINMENT
Entertainment venues are unique entities that require custom visual engagement solutions. Delphi's in-house development team can create custom solutions to help you visualize your consumer engagement strategy. Our solutions are deployed in entertainment venues around the world and include indoor and outdoor interactive kiosks, digital signage and more.
EDUCATION
In today's educational venues, engaging students, faculty, staff and visitors on a daily basis with timely and targeted information is becoming critical. Whether for a high school, elementary school, community college, university or private institution, Delphi can provide network that enables educational institutions to connect with all these groups in a powerful new way by using our Insight Engage® cloud-based digital signage content management system.