Owners were not only new to Drive-thrus, they were new to restaurant ownership. Helped them design, define and perfect their DT menu (All within budget). We provided last minute installation and shipment to meet their opening date. Soulfull Café mentioned while they are only a 1600 sq ft café, we treated them like they were our biggest customer.
Larger menu that was pared down for DT
Last minute installation needed
Expert menu creation that turned out being one of the better menus we've worked on.
We were able to schedule installation in 4 days and the DT was up and running within the week.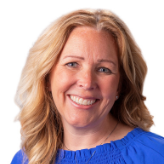 We started our cafe from the ground up, investing valuable time and personal resources. We had to rely on the best, and most reputable companies, to help us on our journey. Delphi provided EXCEPTIONAL customer service every step of the way! We received comprehensive descriptions of equipment, quick responses to emails and accurate bids. To top everything off, Delphi coordinated and designed of our menu boards! They look absolutely amazing! There is a big investment involved in digital menu boards. Delphi was worth every penny. Highly recommend if you want excellent service, solid equipment and appealing design.