Visual Engagement & Business Intelligence Solutions
Delphi Display Systems provides visual engagement and business intelligence solutions that enable businesses to engage, influence, attract and retain their customers while providing visibility into key business metrics to optimize efficiency and profitability.
More than 38,000 businesses in over 76 countries trust in the Delphi name. That trust stems from our ability to deliver best of breed solutions that deliver value every hour of every day.
Digital menu boards are populating food service establishments at record speed. Delphi's visual engagement technologies allow our clients to engage their visitors and convert them into loyal customers. Delphi's advanced Insight Engage™ cloud platform provides the unique ability to make instantaneous updates of dynamic content, empowering our clients to make robust changes as needed from any web-enabled device. Our solutions can integrate with 3rd Party Point of Sale and Back of House systems to provide synchronization of menu items, pricing and nutritional information.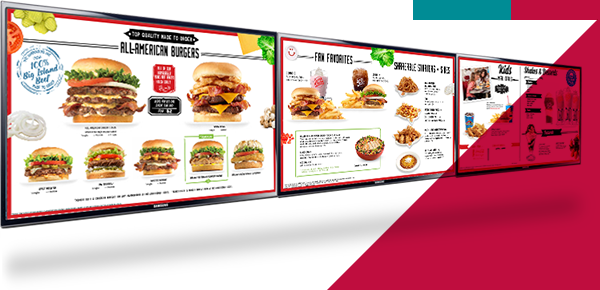 Drive thru timers continuously measure drive thru efficiency. More specifically, timer systems compute the length of time customers occupy each section of the drive thru, multiple sections of the drive thru, and the entire drive thru. Our TRACK® timers measure and store speed of service data and provide actionable business intelligence by highlighting operational bottlenecks and inefficiencies.​​​​​​​​​ Mea​​​suring these key performance metrics, enables quick service restaurants to realize significantly improve speed-of-service times in the drive-thru, resulting in more cars per hour, increased revenues and a stronger overall return on investment.​​​​​​​​​​​​​​​​​​​​​​​​​​​​​​​​​​​​​​​​​​​​​​​​​​​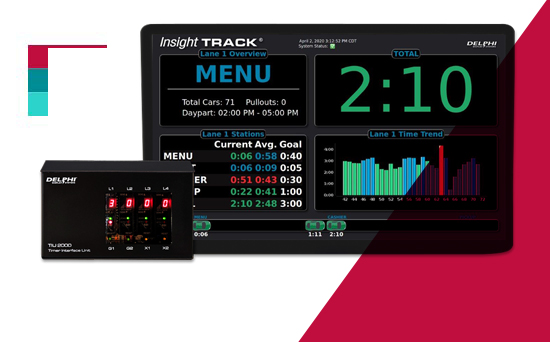 Order confirmation systems significantly improve order accuracy, increase customer satisfaction, raise drive thru efficiency, speed up line time, and display promotions at peak performance. Our best of breed order confirmation systems are the most reliable in the industry and your solution to increased drive-thru revenues.
Delphi's Visera™ line of Interactive Smart Kiosks Touch Portrait LCDs with an elegant modern design. A rich, customizable feature set leverages a diverse set of integrated options including scanners, sensors, printers, payment, and more.
Designed for efficiency, reliability, flexibility & scalability, Delphi's Visera interactive smart kiosks deliver in the most demanding interactive environments.