Delphi's Insight Track timing solution provide businesses with the unique ability to measure their operational efficiency by monitoring several speed of service metrics in the drive-thru. Insight Track provides real-time data for crew members and management to rely on by giving valuable and current insight into time-sensitive processes, empowering drive-thru team members to address small problems before they become big ones.
A Timing System for
Every Application
Insight Track is available as a stand-alone timer system for franchise owners that exclusively want to improve productivity and profits or as a cloud-based, enterprise level drive-thru timing system, ideal for larger franchise owners looking to achieve enterprise-wide visibility into key performance metrics.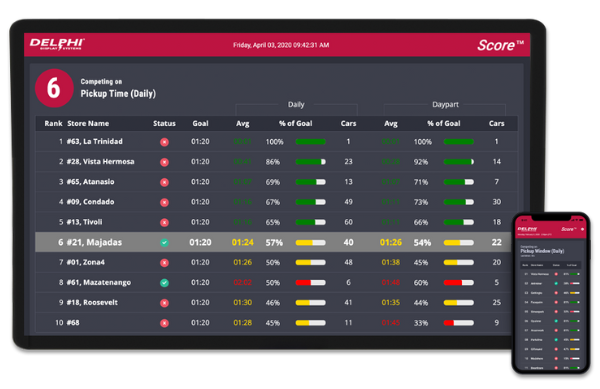 The Score feature encourages competition across multiple stores comparing drive-thru speed-of-service performance metrics.